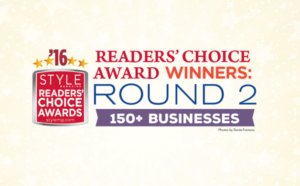 Style Magazine 2016 Readers' Choice Awards
Automotive Service of Roseville was voted #1 'Favorite Oil Change Place' and #2 'Favorite Auto Repair Place' in Style Magazine's Readers' Choice Awards. Thank you to all who voted!
Hybrid Cars
At ASR, we've been experts at servicing Hybrid vehicles since they first arrived on the scene. We have the same equipment as Hybrid dealers do, for servicing these distinctive vehicles. Whether it's a Toyota Prius, a Honda Insight, or another hybrid model, we can service it quickly and correctly.
SUVs & Trucks
ASR has specially trained technicians with expertise to keep your trucks on the road. It is our policy to continuously upgrade our knowledge so that we understand all of their products, from the inside out. We are fully outfitted with the latest service tools, and have the technology on site to properly diagnose and repair your truck – properly – every time.
On-Site Car Wash
Did you know ASR has a Car Wash too?
Let us make your vehicle shine with our full service auto detailing. Prefer to wash your car yourself? Come on by and use our easy to access car wash to wash away the grime and let your vehicle glow! Customers receive a free exterior car wash with all repair services too!
Shuttle Service
The logistics for getting your vehicle repaired has never been so easy! ASR offers a FREE shuttle service within a five mile radius. Just come in and drop off your vehicle for a scheduled appointment, and we'll take you back home. Once every thing is completed, we'll come and pick you up again. Door to door service, with excellent car repair in between.